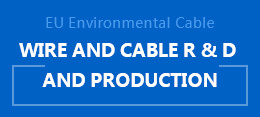 JINHUANYU COMPANY PROFILE
Jinhuanyu Introduction:
"Shenzhen Jinhuanyu Wire and Cable Co., Ltd", was established in 1993, is a professional manufacturer to engage in the research, development, production, sales and service of Electric Wires, Power Cables, PVC or XLPE Insulated Cables, Mineral Insulated Fire Resistant Cables, Communication Cables, and other Wire & Cables. The company is located in Songgang Sub-district, Bao'an District, Shenzhen Ctiy, China, is a leader enterprise in cables industry in South China.
Jinhuanyu Advantage:
1) Suitable Price, Over-value Products, Quickly Delivery, Foremost Services.
2)ISO9001, ISO14001, OHSAS18001, CCC, China Well-known Trademark, Guangdong TOP Brand, Guangdong Famous Trademark and other certificates.
3) The excellent supplier qualification for State Grid Corporation of China & China Southern Power Grid more than 5 years.
4) About 20 minutes reach to Bao'an International Airport.
5) 30 professional engineers and 1200 experienced workers.
6) The products meets to GB, JB, IEC, AS/NZS, BS, VDE, UL and other standards.
7) China Top 100 Enterprises in Cables Industry, Guangdong Top 20 Enterprises in Cables Industry.
8) Guangdong Intelligent Transmission and New Energy Cable Engineering Technology Research Center.
Jinhuanyu Products:
1) Bare Copper Conductor, Bare Aluminum Conductor;
2) 450/750V and below PVC Insulation Electrical Wires;
3) 0.6/1kV PVC Insulated Power Cables and Electrical Cables;
4) 0.6/1kV XLPE Insulated Power Cables and Electrical Cables;
5) 8.7/15kV, 3.6/6kV, 6/10kV, 12/20kV, 26/35kV and other Medium Voltage Power Cables;
6) Control Cables, Instrument Cables, Safety / Security Cables, Alarm Cables;
7) Flexible Cables, Soft Cables, Welding Cables, Battery Connect Cables, Machine Connect Cables;
8) 1kV or 10kV, Aerial Bunch / Bundled Cables;
9) Mineral Insulated Fire Resistant Cables, Fire Resistant Cables, Fire Retardant Cables, Fire Rated Cables, Low Smoking Zero Halogen Cables, Solar Cables, RoHS Cables, Environmental Protection Cables, Irradiation Cross-linked Cables;
10) Communication Cables:
a. Network Cables: Cat 5, Cat 5e, Cat 6 Cables;
b. Telephone Cables: 2 Pairs, 4 Pairs, 8 Pairs Cables;
c. Coaxial Cables: SYV75-5, SYWV75-5, RG 6, RG 11, RG 59 Cables.
Jinhuanyu Slogan:
Jinhuanyu, with the Development of the Times.
Jinhuanyu, Strong Productivity and Test strength are the Guarantee of Quality.
Jinhuanyu, Focus on Quality, Foremost Service.
Jinhuanyu, is the Manufacturer, is the Source, and is the First Ring of Supply Chain.